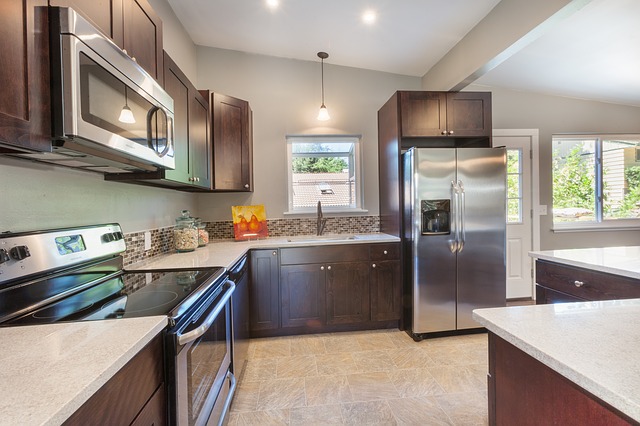 Image by Addi Gibson from Pixabay.
This is a very interesting study. For years, consumer magazines have reported on the performance and reliability of appliances as being most important considerstion in the homeowner's purchases. Now this JD Powers Survey is saying the appliance's design and look are becoming more important in the homeowner's actual purchases. Also, notice the Korean manufacturers of LG and Samsung are leading the way in most categories. The influence of T.V. shows dedicated to home rebuilding, remoding and selling are pushing this trend. Read more in this study.
Homeowners don't care only about how well an appliance performs. They are also placing more emphasis on its look too, finds the J.D. Power 2019 Kitchen and Laundry Appliance Satisfaction Studies. That trend will likely continue too as "HGTV diehards and Pinterest enviers work to improve their living spaces and as manufacturers expand their offerings in this space," the study notes.
"Staying at the forefront of appliance design trends while maintaining performance and effectiveness is key to customer satisfaction," says Christina Cooley, at home intelligence lead at J.D. Power. "If appliance manufacturers can keep a good balance of both, they will not only start to edge out the competition but also gain more loyal and satisfied consumers."
J.D. Power evaluated more than 1,000 customer evaluations on several categories of major home appliances, including dishwashers, washers and dryers, ranges, over-the-range microwaves, and refrigerators.
Here's a breakdown of some of the companies that topped each category:
Side-by-side refrigerators
LG
Samsung
GE Appliances

French door refrigerators
LG
Samsung
GE Appliances

Top-mount freezer refrigerators
LG
Kenmore
GE Appliances

Dishwashers
LG
Samsung
KitchenAid

Freestanding ranges
Samsung
Kenmore
GE Appliances

Over-the-range microwaves
Samsung
LG
Kenmore

Front-load washers
Samsung
LG
Maytag

Top-load washers
Samsung
LG
Maytag

Clothes dryers
Samsung
LG
Maytag

Read more of the detailed findings at JDpower.com.
Source: J.D. Power